ABOUT US
ContractCars.com is one of the UK's leading providers of vehicle leasing to businesses and private individuals. Through our website, we offer an unrivalled choice of vehicles with competitive leasing quotations available at the touch of a button. At ContractCars.com, we constantly research the marketplace to bring you the best, most recent vehicles at incredibly low prices. See what they are saying about us on Trustpilot!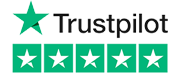 HOW WE BEGAN IS SIMPLE…
The story of how we began is a simple one. We were looking for a lease car ourselves, so we started visiting a few of the local dealers in our area. It didn't go so well. Each one we visited was so intent on selling the cars in their range, that they didn't even ask what we really needed, let alone take any notice of it. They just tried to sell us all the bells and whistles, for the most money, and honestly, it turned us right off. No-one wants to be pushed into getting things they don't need and we were no different.
So rather than just moaning about the experience, we decided to do something about it. Putting our money where our mouth is we created a service that cares about you and the cars you need. Instead of comparing just one of two dealers, we decided we could compare them all to give you the best selection possible to choose from. We know exactly what our customers want and need and we deliver every time. It's this understanding that has made us the successful business we are today, because we put you first.
We built Contract Cars on a new ideal – price first. You tell us your budget, we find the best car for your money and your needs. So if you can get a Mercedes lease for the price of a Mondeo – why not? There's no hidden extras, just our down to earth transparent approach. We are Contract Cars and we are here to help.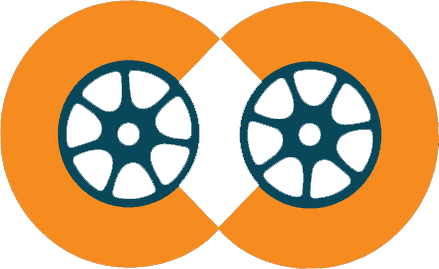 OUR AVATAR IS INSTANTLY RECOGNISABLE!
Our avatar is instantly recognisable, and whichever way you look at it, it tells you exactly what we do here at Contract Cars. It's the two orange C's of Contract Cars side by side, facing each other to form a door that's inviting you in for a chat. It's a new set of wheels waiting for you, ready for you to drive away with your perfect car – whether that's the small wheels or big wheels that's your choice. Look closer and you can see our initials combining together to create two big beady owl eyes, constantly searching for the best deals for you!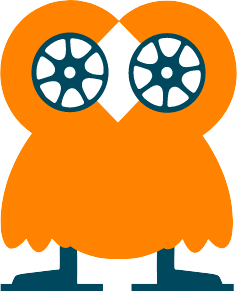 MEET ORTO, HE'LL FIND THE BEST CAR FOR YOU!
Meet Orto, the little owl that's going to hunt down the very best car for you and your needs. He might be made of some mechanical parts, but he has a big heart that cares about getting you the best deal possible. He constantly Flies across the country everyday scanning locations in search of the right vehicle for you. After all, owls have exceptional eyesight and outstanding intuition. When they see an amazing catch they'll swoop down and get it, without hesitation. Exactly what Contract Cars do too.
CLEAR, BOLD AND STRAIGHT TO THE POINT!
Clear, bold and straight to the point. Our logo is just like our brand. Our name is immediately clear, so you know exactly what we do, standing tall. Contract Cars. That's who we are and what we do. We love the colour orange, because we're not masculine or feminine, we're for everyone, and we want you to know we love cars. Our logo is our very own seal of approval, it's a mark of quality and a standard of service you know you can trust.
EXPLORE
WE'LL FIND THE BEST DEALS FOR YOU!
Our base rental pricing means you save every month. No additional monthly charge and no hidden extras.
ASK THE EXPERTS
Get in touch with our team of experts today.
0161 928 3456 (UK NORTH)
0203 096 3705 (UK SOUTH)
0289 018 3336 (N. IRELAND)